Your musical home in FINLAND
The International School of Music Finland offers lessons to students of all ages and levels. Start lessons any day!
We provide The following Music Lessons: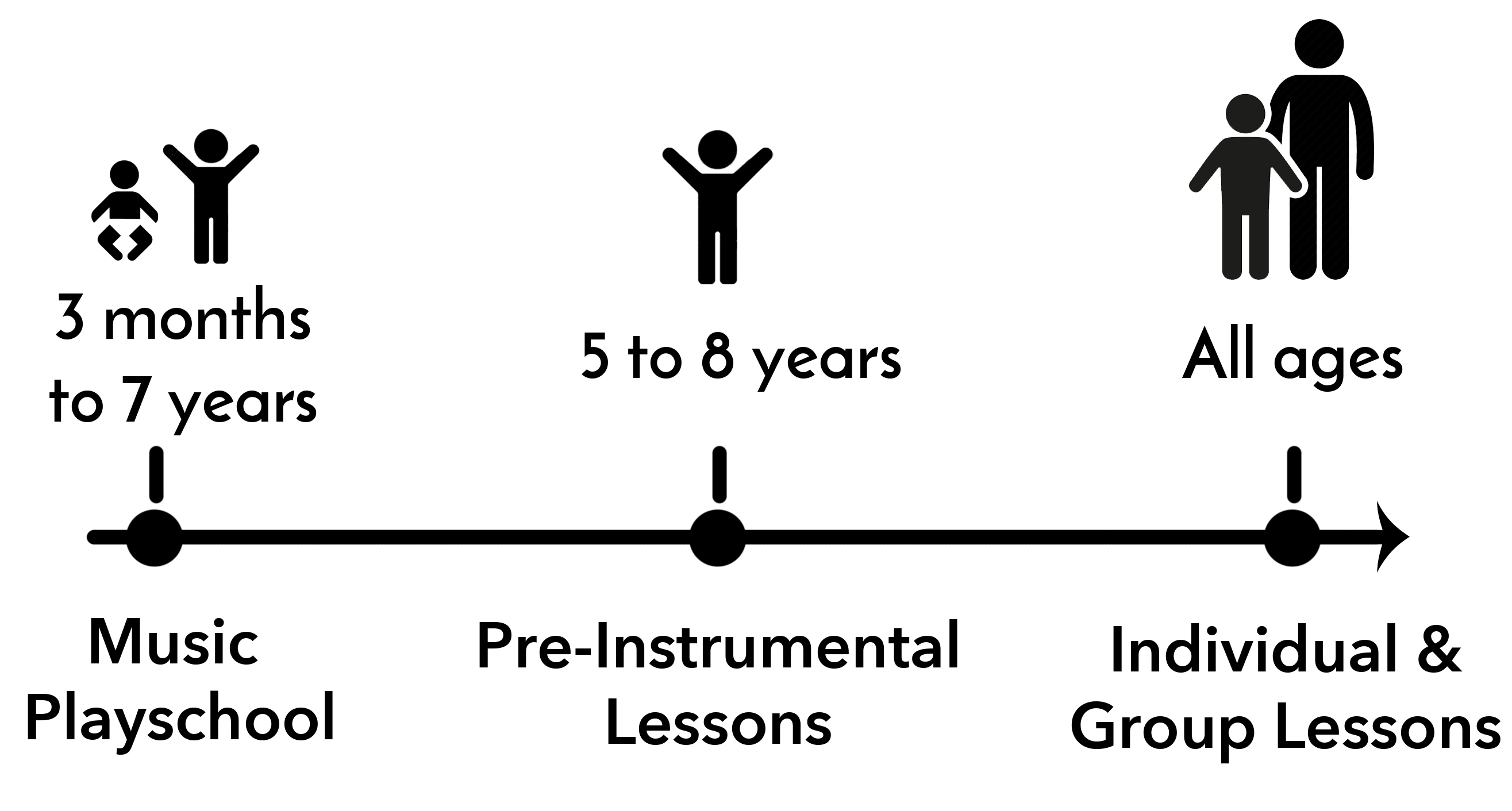 Music Playschool
Ages 3 months – 7 years
In Music Playschool, we foster a lifelong love of music through group lessons for children where we sing, rhyme, play, listen, move, dance and make music together.
Pre-Instrumental
Ages 5-8
In Pre-Instrumental lessons, we introduce children to the basics of musical notation, rhythm, and instrumental performance in a fun and encouraging group setting.

All of our lessons feature:
No entrance exams
Start any day
Lessons in English & many other languages
Locations in Helsinki, Espoo, and Oulu as well as online music lessons
Our vision is to create an international and diverse musical community for expat families and others who are interested in experiencing a multicultural environment through high-quality music education.
ISM is a registered non-profit organisation with a Teaching License (laaja ja yleinen opetuslupa) from the cities of Helsinki, Espoo, and Oulu and is part of the Association of Finnish Music Schools (Suomen musiikkioppilaitosten liitto).
Summer lessons
We are providing lessons on the following instruments throughout the summer: piano, guitar, ukulele, and drums. Please email us at info@ismfinland.org to set up summer lessons. 
Autumn semester dates
Our autumn semester will be here before you know it! Here are the starting dates for the upcoming semester:
August 14: Individual & group lessons begin
August 26: Music playschool + pre-instrumental lessons begin
New students are welcome to start lessons during the summer or in the autumn. Please send us a message to set up a trial lesson.
Equal public funding for International music lessons 
We need your help!
Did you know that Finnish-language music schools receive up to 18 times more funding per student than the International School of Music Finland? In fact, ISM receives less than 0,7% of the total funding for arts education in Helsinki and 0% of arts education funding in Espoo. This is in spite of both cities' vocal support for immigration-related activities.
If you support equality for foreign-language music education, we hope that you would help by signing our online petition. Our goal is to receive 300 signatures and to present the results to the representatives of Helsinki and Espoo cities in order to promote equal governmental support for foreign-language activities. 
We believe that music is for everyone, and with your help, we want to continue promoting this mission in Helsinki and Espoo.
June 12-16: Summer Music Camp!

Join us for our second annual ISM Finland summer camp! Our summer camp features fun musical activities for children ages 7-11.
Music and Art Summer Camp: Hear that Color and Draw that Sound! (Helsinki)
At the ISM Studio in Helsinki
June 12-16
This camp focuses on interdisciplinary creativity. From music and drawing to building your own instrument, this is a camp that will foster your child's inner Da Vinci. This camp features:
Singing and body percussion: we will learn songs related to a chosen theme (e.g. forest, ocean, and summer time), and children will be introduced to the world of body percussion: Our body will become the first instrument!
Storytelling through sound and drawing: Our music and art teacher will guide the group through different ways to use drawing and sounds as medium to tell a story without words. The activities will be playful and aiming to encourage the individual and group creativity.
Exploring musical moods through drawing: explore how music can represent different moods and characters, just like in a drawing. Later, drawings will be transformed into music, and the resulting music will become source of inspiration to explore colors and drawing in new angles.
Arts and craft: build your instrument! During the course one of the activity will be to build own shakers and simple percussions. Everyone will decide how to decorate their own instrument, and in the end we will explore the different sounds and shapes of the built instruments as a group.
In addition there will be playful games, free activities and percussion exploration.
Price
The cost of a 5-day camp is 260€ and includes a hot lunch and afternoon snack, insurance, and all craft materials.
Registration

Reserve your spot by emailing info@ismfinland.org and making the 50€ booking payment here. In case a camp does not receive the minimum amount of registrations, the camp will be cancelled and booking payments will be returned. In all other case, booking payments are non-refundable.
Partners
We organise lessons, events, and exams in partnership with the following organisations:
Click below to LEARN MORE ABOUT WHAT WE OFFER:
Music Playschool Lessons
Ages 3 months – 7 years

Pre-InstrumentAL Lessons
Ages 5 – 8 years
Individual & Group Lessons
For all ages
Events & Workshops
Upcoming concerts, day courses, and global music workshops