MUSIC PLAYSCHOOL
Inspiring a love and enthusiasm for music in children ages 3 months to 7 years.
Our music playschool immerses young children in a rich musical environment while also contributing to their overall development and well-being. Research has shown that early music education is beneficial for brain development and supports a child's holistic development
Awaken
Your child's (and your family's) interest in music
Develop
Your child's knowledge and ability to listen to music and express themselves
Support
Your child's creativity as well as their motor, sensory and social development
Encourage
Your child's own creativity and inventiveness
Enjoy
Learning music in a safe and welcoming environment
Our unique teaching strategy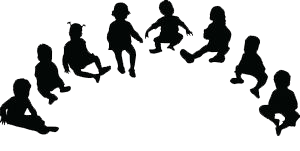 5-10 Children per Group
Our optimised group sizes ensure that your child will have the necessary amount of individual attention.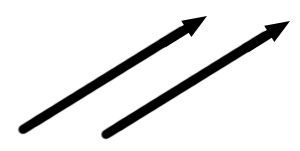 Simultaneous learning approach
Each lesson is a journey where the teacher and students imaginatively investigate ways of communicating musical and technical insights together.

Variety of learning Activities
The basics of music are taught through listening, dancing, body percussion, movement, musical games tailored to each child's age and development.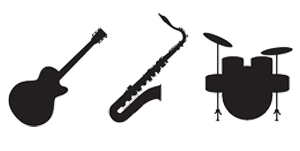 Prep for instrument lessons
Our Music Playschool prepares your child for either pre-instrumental or ABRSM music lessons provided by our highly-trained international teachers.
Find the perfect group for youR CHILD
We provide age-appropriate Playschool groups for children ages 3 months all the way to 7 years!

Baby Groups
3 to 12 months old, with parent
30-minute lessons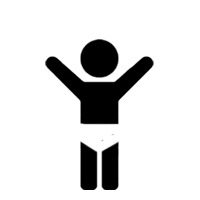 Family Groups
1 to 2 years old, with parent
30-minute lessons

Playgroups
3 to 7 years old, no parents
30- or 45-minute lessons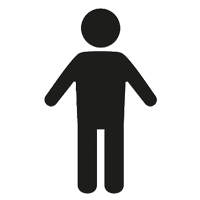 Preschool
6 to 7 years old, no parents
45-minute lessons
Music PLAYSCHOOL Pricing & Guidelines

Pricing until 1.8.2020
Playschool (5-10 children)        Price per lesson
30 min (0-3 year olds)                  8€
45 min (4-7 year olds)                  11€
Pricing after 1.8.2020

                                                      Autumn 2020        Spring 2021
Playschool (5-10 children)        (15 lessons)         (17 lessons)
30 min (0-3 year olds)                  135€                     153€
45 min (4-7 year olds)                  180€                     204€
Note: we are not offering sibling or other discounts for playschool lessons.
You can find our lesson guidelines here.
Questions about pricing or lessons?
Meet Our Playschool Team
Our highly-trained and educated playschool teachers each have at least 5 years of experience in early childhood music education.
Natalia Castrillón
Natalia graduated from Caldas University (Colombia) as a Music Pedagogue and in 2019 she received her Master's degree in Global Music from the Sibelius Academy. As a playschool teacher, Natalia combines methodologies inspired mostly by Edgar Willems and Carl Orff pedagogy as well as her own pedagogical material. Music, movement and fun play an essential part of her music teaching process.
Livia Schweizer
Livia graduated from the Conservatory of Livorno (Italy) and is currently studying for her masters degree in at the Sibelius Academy. She has developed a very strong interest in improvisation and has led various projects in Helsinki with the aim of exploring the field of multidisciplinary arts, collaborating often with dancers and theater artists. 
Giedre Tabocchini
Giedre Tabocchini earned her BA in piano performance at the Lithuanian Music and Theatre Academy (2009). Being a mother influenced Giedre's decision to concentrate on young age children and their musical education. Giedre coordinates Music Playschool for the International School of Music Finland, and her aim is to transmit passion and love for music among the youngest part of society.

Zane Uitto
Zane has a Masters degree in Global music from the University of the Arts Helsinki and a Bachelors degree in Ethnomusicology from Jāzeps Vītols Latvian Academy of Music. She has developed an approach for teaching traditional music and world rhythms using games and dancing. Zane has been teaching young children for over 15 years and aims to spread the joy of using music to look at life with wonder.

Music Playschool Locations
We offer music playschool lessons at several preschools and playschools in the Helsinki / Espoo area, as well as at our studio.
Interesting in signing up?