Music Playschool
Inspiring a love and enthusiasm for music in children ages 3 months to 7 years.
Our music playschool immerses young children in a rich musical environment while also contributing to their overall development and well-being. Research has shown that early music education is beneficial for brain development and supports a child's holistic development. We provide lessons at our studio and at partner daycares in the Helsinki and Espoo area.
Awaken
Your child's (and your family's) interest in music
Develop
Your child's knowledge and ability to listen to music and express themselves
Support
Your child's creativity as well as their motor, sensory and social development
Encourage
Your child's own creativity and inventiveness
Enjoy
Learning music in a safe and welcoming environment
Our unique teaching strategy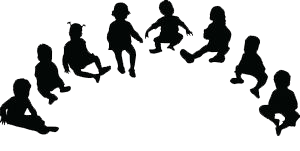 5-10 Children per Group
Our optimised group sizes ensure that your child will have the necessary amount of individual attention.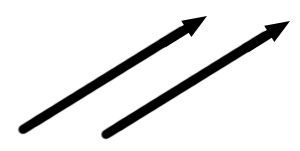 Simultaneous learning approach
Each lesson is a journey where the teacher and students imaginatively investigate ways of communicating musical and technical insights together.

Variety of learning Activities
The basics of music are taught through listening, dancing, body percussion, movement, musical games tailored to each child's age and development.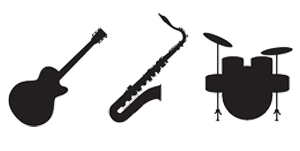 Prep for instrument lessons
Our Music Playschool prepares your child for either pre-instrumental or ABRSM music lessons provided by our highly-trained international teachers.
Find the perfect group for your child
We provide age-appropriate Playschool groups for children ages 3 months all the way to 7 years!

Baby Groups
3 to 12 months old, with parent
30-minute lessons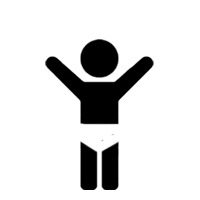 Family Groups
1 to 2 years old, with parent
30-minute lessons

Playgroups
3 to 7 years old, no parents
30- or 45-minute lessons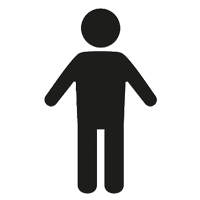 Preschool
6 to 7 years old, no parents
45-minute lessons
Meet Our Playschool Team
Our highly-trained and educated playschool teachers each have at least 5 years of experience in early childhood music education.
Merve Abdurrahmani holds a bachelor's degree in Global Music from the esteemed Sibelius Academy and is currently pursuing a master's degree at the same institution. Merve is excited to share her warm approach to music and diverse perspective. Her teaching objective is to provide students with a complete learning experience that includes the art of improvisation and expressing themselves in their own unique way. With her dedicated approach, Merve aims to inspire students to connect with music on a personal level, fostering a genuine interest in both the process of learning and the joy of music.
Silvia Melero Gomez
Silvia Melero Gomez holds two bachelor's degrees in music education: one focused on music teaching at primary schools, and one focused on Music Pedagogy, Solfège and Aural Skills. She recently completed a master's degree in Teaching Spanish as a Second Language and has been teaching Piano, Music Theory, Ear training, Voice, Music Playschool as well as conducted children choirs since 2006.
Silvia is currently on maternity leave.
Laura Maria Rinta holds a Master's degree from the Sibelius Academy's Global Music Department, where she has specialized in flamenco singing. Besides flamenco and Finnish folk music, her studies in Sibelius Academy included vocal lessons in Cuban traditions and pop & jazz. In addition to her work as a teacher, she has also recorded children's music in Spanish.
Myra completed her Bachelors of Music in Music Education from Concordia College and Masters Degree in Music Education from Colorado State University, where she also received her Kodaly certified teacher accreditation. She has taught music and conducted choirs in North America, Asia, and Europe since 2008.  
Livia Schweizer
Livia graduated from the Conservatory of Livorno (Italy) and is currently studying for her masters degree in at the Sibelius Academy. She has developed a very strong interest in improvisation and has led various projects in Helsinki with the aim of exploring the field of multidisciplinary arts, collaborating often with dancers and theater artists. 
Laura Tuikkanen recently graduated as an early childhood music pedagogue from the Metropolia University of Applied Sciences in Helsinki and also has a degree in pop/jazz music. Laura hopes to spread the joy of music to children while also teaching good social skills. She finds it thrilling to create fun, positive experiences for children through music in a multicultural environment.
Music Playschool Schedule
We are currently offering the following groups during spring 2023. For more specific information, contact your playschool directly or get in touch.
Espoo
Albatross (Leppävaara) – Tuesdays
ICEC Westend – Tuesday and Thursdays
Pilke Merikatti (Kivenlahti, Espoo) – Mondays
Pilke Mäntyviita (Espoo) – Thursdays
Helsinki
Bright Beginners (Arabianranta) – Mondays
Finnish-American Kindergarten (Kamppi) – Tuesdays
Finnish-American Kindergarten (Ruoholahti) – Wednesdays
Finnish-American Kindergarten (Töölö) – Mondays
ICEC Herttoniemi – Fridays
ICEC Meilahti – Wednesdays
ICEC Töölö – Wednesdays
ISM Studio – Saturdays
Music Playschool Locations
Interesting in signing up?